Art & Craft Club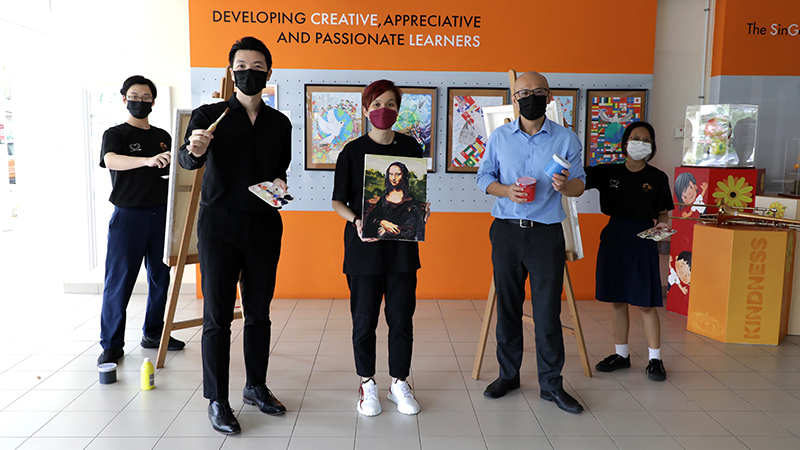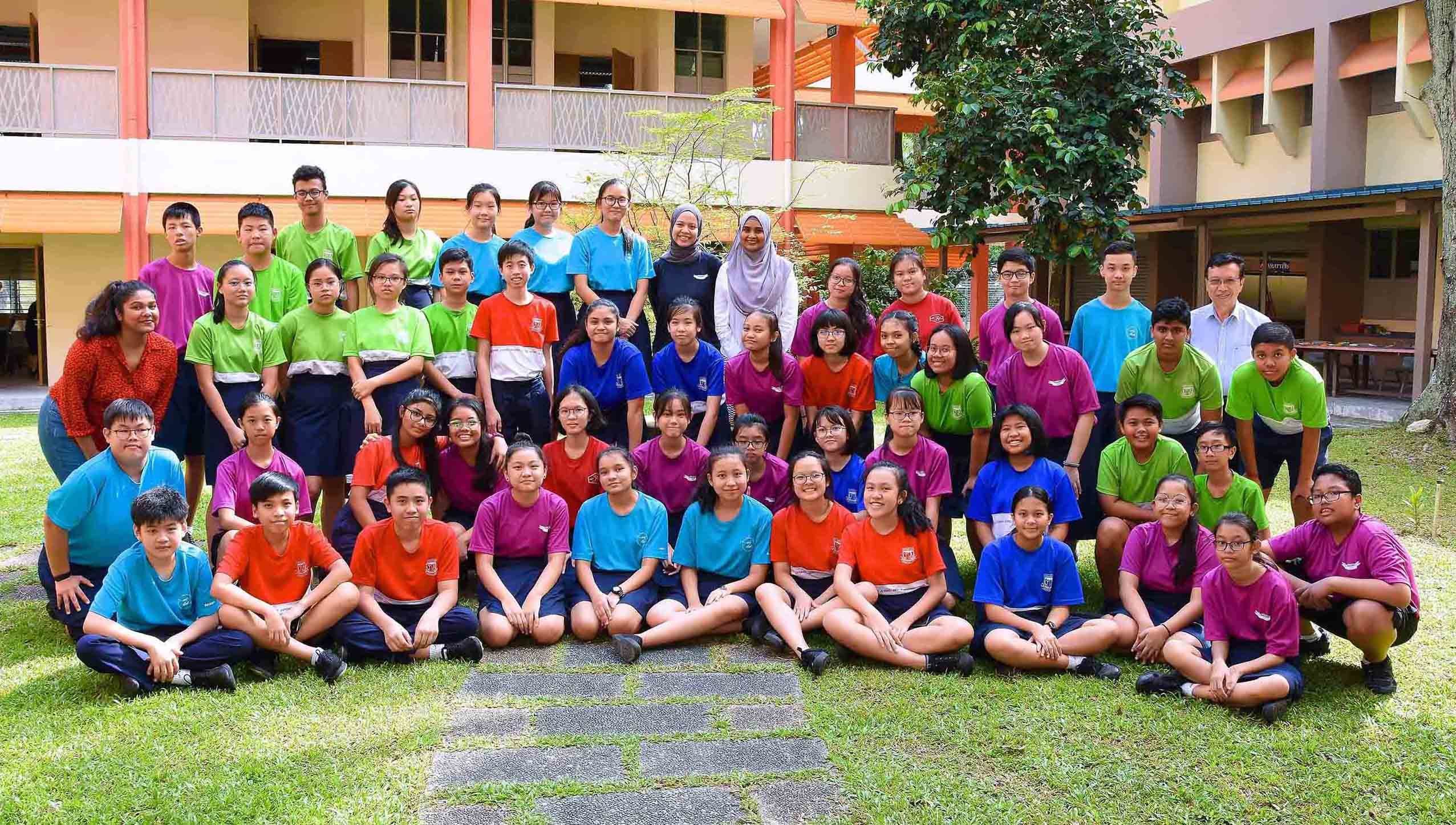 Organisation Chart
Teachers-In-Charge
Ms Roslin Rahim (IC)
Ms Sabirah Husnah
Ms Hema Lata
Art Instructor
Ms Sarah Abdul Kadir
Chairperson: Chua Jing Lin Zoleen 3A3
Vice Captain: Ang Jahan Keon Isidro 3A3
Secretary: Nurul Syafiqah Bte Hamzah 3A1
Welfare: Nur Umairah Bte Ahmad Mulazem 3E1
Publicity: Lim Hui Hui Emily 3A3
Logistics: Muhd Syahmi Bin Yazid 3A3
| Executive Committee |   |
| --- | --- |
| Chairperson | Chua Jing Lin Zoleen (3A3) |
| Vice-Chairperson | Ang Jahan Keon Isidro (3A3) |
| Secretary | Nurul Syafiqah Bte Hamzah (3A1) |
| Welfare | Nur Umairah Bte Ahmad Mulazem (3E1) |
| Publicity | Lim Hui Hui Emily (3A3) |
| Logistics | Muhd Syahmi Bin Yazid (3A3) |
|   |   |
Vision
To promote visual arts by fostering critical and creative thinking in every Art & Crafts Club member, through artistic expression, cultural awareness and community engagement.
Mission
To encourage learning through the different forms of art for students to experience and master.
Overview
The Art & Crafts Club aims to enhance the student's passion as well as foster their self-confidence through a series of activities that comprises both traditional and modern arts. 
The Art & Crafts Club also takes part in various art competitions to challenge our students so as to further develop their skills and showcase their abilities.
Key Programmes
Year
Programmes
2021
- Family Connectors Celebrating Families: Design-A-Postcard Competition
- Draw My Stamp Story Art Competition 2021
- Live On Festival (LOF) 2021
- Miniature Food Making Workshop 2021
- Gratitude Fund Raising Project 2021
- Nanyang Sayang Programme by Nanyang Citizens' Consultative Committee (NCCC)
2020
- Draw My Stamp Story Art Competition 2020
- Live On Design Competition 2020
2019
- Draw My Stamp Story Art Competition 2019
 
 
CCA Schedule
| CCA Venue | CCA Day |
| --- | --- |
| Art Room | Friday 2:30 pm - 4:30 pm |
|   |   |
Achievements
| Year | Competition | Achievement |
| --- | --- | --- |
| 2021 | International Peace Poster Competition | 2nd, 6th, 7th, 8th, 9th, 10th |
| 2021 | Family Connectors Celebrating Families: Design-A-Postcard Competition | 1st, 2nd, 4th, 5th, Top 10 |
| 2021 | Draw My Stamp Story Art Competition | Bronze |
| 2021 | Live On Festival (LOF) 2021 | 3rd Place |
| 2020 | Draw My Stamp Art Competition | Certificate of Participation |
| 2020 | Live on Design Competition | Special Mention |
| 2019 | Draw My Stamp Art Competition | Certificate of Participation |
| 2018 | Yellowren Canvas Art Competition | Certificate of Participation |
| 2018 | Draw My Stamp Story Art Competition | Certificate of Participation |
| 2018 | Singapore Youth Festival Art Exhibition | Certificate of Participation |
| 2017 | Design for Good Youth Competition | Finalist |
| 2017 | Yellowren Arts Festival | Certificate of Participation |
| 2017 | Draw My Stamp Story Art Competition | Certificate of Participation |
| 2016 | SYF Motif Design Competition | Certificate of Participation |
| 2015 | SG50 Art Competition atThe Frontier Community Club | Gold |
| 2015 | UNESCO Art Education Week Cyber Exhibition | Bronze |
| 2015 | Yellowren Canvas Art Competition | Certificate of Participation |
|   |   |   |
Activities
 
 
International Peace Poster Competition 2021
2nd place: Arthoven Kum Jin An
6th place: Liau Yi Wei
7th place: Nur Syahfina Binte Rohaizad
8th place: Charmaine Yeo Wei En
9th place: Lim Shu Yun
10th Place: Anton Kwoh Zu Ming

featured image (left)
2nd place: Arthoven Kum Jin An
JYian talent Zoleen receiving prizes from Mr Ng
for Live On Festival (LOF) 2021 National Competition.
Congratulations!
Art piece created by Zoleen
for Live On Festival (2021)
Miniature Food Making Workshop
Mini-masterpieces from the Food Making Workshop
Nanyang Sayang Programme by Nanyang Citizens' Consultative Committee (NCCC)
Design-A-Postcard Competition winners
Live On Festival (LOF) 2020 Award presentation.
3D Pop Art using recyclable materials and acrylic paint
Concentration is key when doing observational drawing
Student's work on their own version of Van Gogh's Starry Night
Another masterpiece on their own adaptation of Van Gogh's Starry Night
A full shot with everyone!
At JCUBE for VIA Flag Day
T for Teamwork!
Serious mode on!
Handcrafted keychains for all our teachers for Teachers' Day